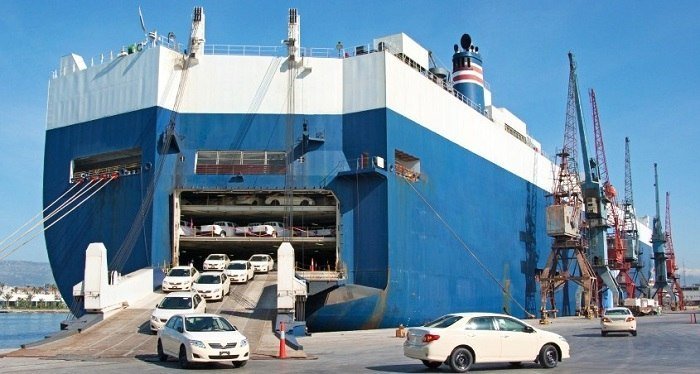 Shipping a Car to Kenya via Mombasa
We offer an efficient service and very competitive rates for car shipping to Kenya. We can offer shipping of cars by:
RoRo – Roll On Roll Off Car Shipping:
These are vessels specifically designed to carry cars under deck so they are not exposed to any external elements. Cars are secured and lashed to the floor of the ship to prevent any movement during transit.
20 FT or 40FT Containerized Car Shipping:
Cars are loaded and secured in the container to prevent any movement during transit. Containers only carry your car and are then sealed in the UK. On arrival at destination they are opened in the presence of your agent or yourself based on regulations.

Shipping Schedule to Kenya
| Vessel Name | Closing Date | Estimated Time of Arrival |
| --- | --- | --- |
| Asian Vision | 19/11/2022 | 20/12/2022 |
| Hoegh Jeddah | 07/11/2022 | 25/12/2022 |
Why Simba Shipping
Just a few reasons to choose us, experience vehicle shipping at its best.
Amazing Prices
We offer the best shipping prices and further offer a price match service should you get a better rate.
Exceptional Service
We love our customers and pride ourselves on offering the best customer experience.
Shipping Knowledge
Our team possesses years of experience in the shipping world ensuring we offer the best solution for your shipments.
Technology Investment
We love technology and use it to give our customers the best shipping experience.
Ethical Business Practice
We take great pride in being an ethical business and ensuring our customers come first at all times
RoRo Loading Ports we offer:-
We offer shipping to Mombasa from the UK via
Tilbury
Immingham
Sheerness
Killingholme
Southampton
Container Loading Ports we offer:-
We are able to offer loading of containers from Felixstowe or Tilbury port
Transit Time
The average RoRo transit times for direct vessels ex UK is 28 – 30 Days and anywhere between 35 to 45 days for RoRo sailings which are transhipped.
Container Transit time is on average 30 days
Pre-Shipment Inspection
Vehicles going to Kenya need to be inspected by QISJ, and our port office can arrange to do this on your behalf.
Age Restriction for Cars to Kenya
There is an age restriction on vehicles being imported to Kenya, and all 2012 vehicles need to be in Kenya before the end of this year, 2019, otherwise they will not be able to be shipped there.
Shipping Price to Kenya
Destination Country (Port)
RoRo Saloon
RoRo 4x4
20FT
40FT
Get in Touch, for an update

More Information
How to Ship Your Car From UK to Kenya
Shipping your car to Kenya via Simba Shipping is a pretty straight forward process, you just need to fill in our booking form which is online. Once this is received we are able to get your shipment booked on in most cases in less then one hour during working days and time.
Once booked on please arrange to deliver the car to the port of loading.
Once the car is confirmed to be at the port, we shall send you a draft bill of lading. It is imperative that you check to ensure that the details on the draft bill of lading are correct. This draft will then be used to prepare the final original documents.
It is also imperative that you arrange the QISJ inspection for you vehicle, unless we shall be arranging it for you.
Furthermore, once the vehicle arrives into Mombasa – the Original Bill of Lading, QISJ Inspection Certificate and the UK Logbook will be needed for clearance of the car. Naturally there would be tax, port charges and any local documentation.
We have over 10 years of experience in shipping to Kenya, and would be very happy to hand hold you through the process and recommend the right agents in Kenya to help you.