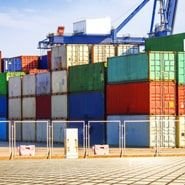 Container Vehicle Loading and Devanning
We Load 20FT or 40FT Containers with Motors Vehicles and utilize sufficient lashing to strap them down as well as utilizing metal chokes to ensure cars are fully secure. Where required we are also able to offer professional unloading services.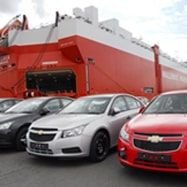 Trans-Rak Car Loading and Devanning
For those looking to utilize the Trans-Rak method of loading our team has experience in using Trans-Rak racks to offer secure car loading. We also have access to companies that have racks which we can use.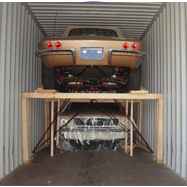 Wood Based Cars in Containers
We are able to load 3 or 4 vehicles in 40FT containers using wooden ramps for those who don't have racking systems. We ensure cargo is extremely safe.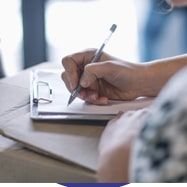 Personal Effects
Apart from specialising in shipping of cars, where required we are able to safely pack personal effects in containers. We further are able to load cars and personal effects for sage and cost effective shipping.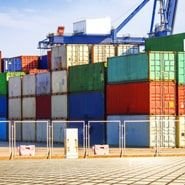 General Cargo in Containers
Due to our excellent customer service, we are often tasked to load other items in containers – and we do this with a specialised team who have loaded containers for over 10 years.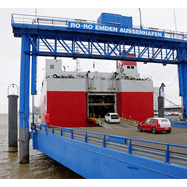 Flat Rack Loading
If it wont fit into a normal container or we are unable to find a RoRo service, we are able to load Tractor Units, Trucks, Machinery and a host of different cargo types on flat racks.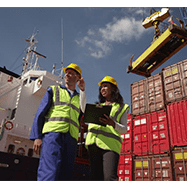 Vehicle and Goods Storage
Through our warehouse we are able to store goods prior to export or after import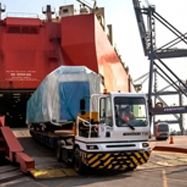 Project Cargo
From factory machines to heavy machines, we are able to safely and secure your cargo.
What Our Client Say

We recommend Simba Shipping highly, our car arrived safely and spot on time.

What Our Client Say

Just checking back to let you know that my car arrived safe and sound. I cannot express my gratitude to you and the team enough! The entire process was seamless and through the assistance of your staff in the UK, my car was shipped to me with no hassle! We are extremely pleased with your service and would be happy to recommend your services over and over again. Once again, thank you!

What Our Client Say

I wanted to personally thank you and your team for the great job you all did getting our fleet to Zimbabwe all the way from the UK, and following through all month to keep us posted about the progress. I appreciate everything.