Incoterms, also known as International Commercial Terms, are a set of sales terms used in international trade worldwide. They are published by the International Chamber of Commerce and they guide a buyer on what the seller is responsible for.
A list of common terms is as follows:
EXW – Ex Works (named place): This is a term where the seller has the goods ready for collection at his premises. Collection, freight as well as any other expenses are incurred by the buyer
FOB – Free on Board (named loading port): It is the seller's responsibility to load the goods on the nominated ship of the buyer, cost and risk being divided at the ships rail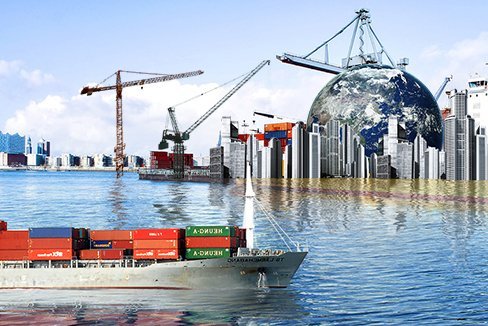 CFR or CNF – Cost and Freight (named destination): It is the seller's cost to bring the goods the port of destination however insurance is not included. Risk transferred to seller once the goods pass the ship's rail.
CIF – Cost, Insurance and Freight (named destination port): Exactly the same as CFR except marine insurance is also included
DDP – Delivered Duty Paid (named place of destination): This term means that the seller pays for all transportation costs and bears all risk until the goods have been delivered and the duty paid