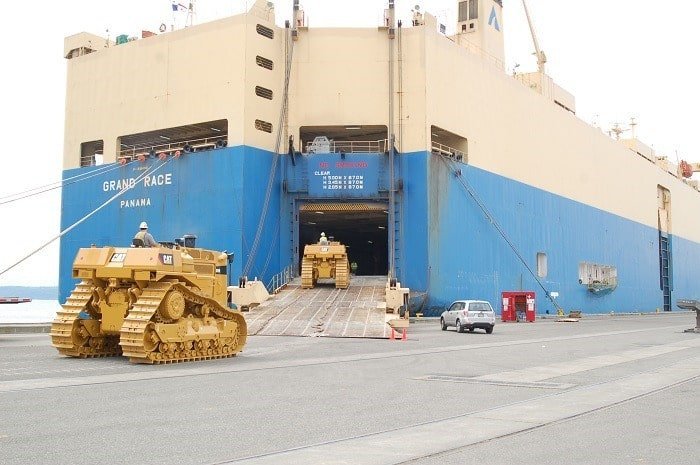 We offer an efficient service with very competitive rates for shipping machinery to Zambia. We can offer shipping of machinery by
RoRo – Roll on Roll off Machinery Shipping:
Ships specifically designed to carry machinery under deck and so are not exposed to any external elements. Machinery is secured and lashed to prevent any movement during transit.
We will ship plant machinery, tractors, trailers, trailer stacks and static caravans for you to the port the best suits your needs.
20 FT or 40FT containerised shipping:
Machinery is loaded and secured in the container to prevent any movement during transit. Containers are loaded to only carry your machinery and are only opened once they reach the destination port.

Shipping Schedule to Zambia
| Vessel Name | Closing Date | Estimated Time of Arrival |
| --- | --- | --- |
| Viking Adventure | 18/10/2019 | 18/11/2019 |
Why Simba Shipping
Just a few reasons to choose us, experience vehicle shipping at its best.
Amazing Prices
We offer the best shipping prices and further offer a price match service should you get a better rate.
Exceptional Service
We love our customers and pride ourselves on offering the best customer experience.
Shipping Knowledge
Our team possesses years of experience in the shipping world ensuring we offer the best solution for your shipments.
Technology Investment
We love technology and use it to give our customers the best shipping experience.
Ethical Business Practice
We take great pride in being an ethical business and ensuring our customers come first at all times
Schedule and Port Options
We offer a variety of different load ports for machinery shipments to Zambia as per below, and due to Zambia being land locked inland haulage would need to be arranged:-
Sheerness to Walvis Bay
Immingham to Walvis Bay or Dar Es Salaam
Killingholme to Wavlis Bay or Dar Es Salaam
Tilbury to Dar Es Salaam
The services to Walvis Bay have a transit time of 18 days while the servies to Dar Es Salaam have a transit time of 28 to 30 days.
There are usually two roll on roll off sailings a month, subject to schedule and the transit time is approximately 18 days.
All we would need in order to provide you with a quote would be the dimensions of the unit and the weight, and any information applicable regarding anything loaded inside the vehicle.
Please let us know which option is most convenient for you when you call or email for a quote so we can give you the correct rates for your shipment.
More Information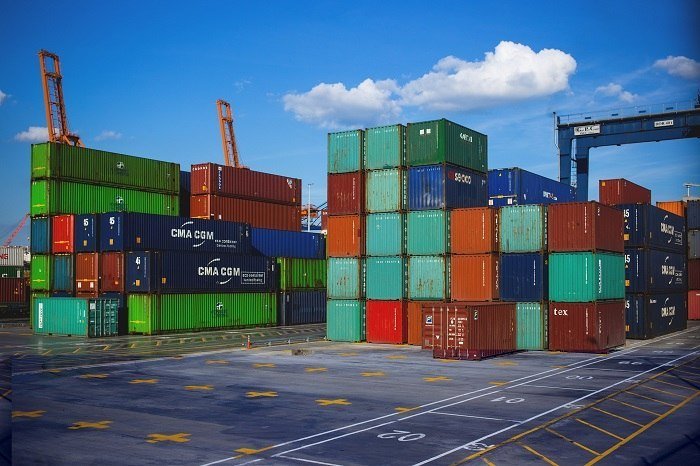 Destination Clearing Agents
We are able to recommend clearing agents at both discharge ports.
Marine Insurance
We are able to offer marine insurance for all your shipments to Zambia, on average the rate is 1.5% of the value you wish to insure for.
Pre-Shipment Inspection
JEVIC have been appointed the inspection body for shipments to Zambia, although not all shippers choose the perform the pre-shipment inspection
What Our Client Say

We recommend Simba Shipping highly, our car arrived safely and spot on time.

What Our Client Say

I just wanted to say a big thank you to the entire team. Everything arrived in perfect condition, the guys in the UK and Kenya we're great, and the price was exactly as you said it would be. I really appreciate it. Thank you so much for everything.

What Our Client Say

I wanted to personally thank you and your team for the great job you all did getting our fleet to Zimbabwe all the way from the UK, and following through all month to keep us posted about the progress. I appreciate everything.