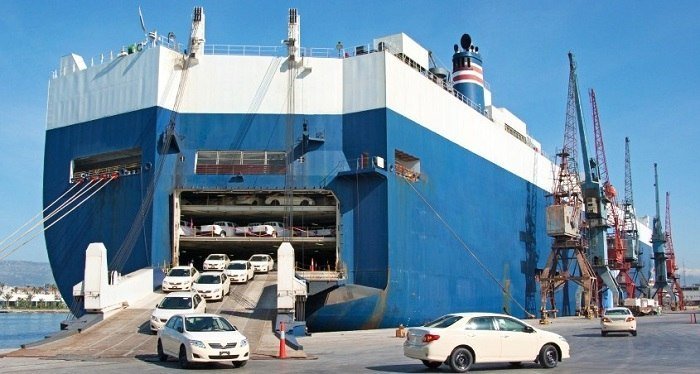 We always recommend checking with your embassy, a clearing agent in Singapore or the authorities in Singapore to ensure you have up to date information on the rules and regulations.
The information here is for guidance purposes only and should not be used as hard and fast rules.
Only vehicles that are less than 3 years of age may be imported and registered for use inSingapore. A surcharge of $10,000 is payable for each imported used car registered inSingapore.
The age of a used vehicle is reckoned from the date of its first registration in a foreigncountry. For example, if your car was first registered on 16 September 2002, it would bedeemed to be 3 years old on 15 September 2005. If it is not possible to ascertain the first registration date of the vehicle, the age of your car will be reckoned from the first day ofits year of manufacture.
Other technical requirements to take note of:
Compliance with Road Traffic Act Rules All imported cars must comply with the Road Traffic (Motor Vehicles, Construction & Use)Rules and Road Traffic (Motor Vehicles, Lighting Rules) and Road Traffic (MotorVehicles, Seat Belt) Rules.
Registration Inspection After the pre-requisite importation documents for your car have been submitted to LTAfor verification and clearance, your car will be required to pass an inspection at any LTAauthorised inspection centres before it can be registered. For authorised motor traders,once the model of the car has been approved, subsequent imported units of the samemodel need not be inspected.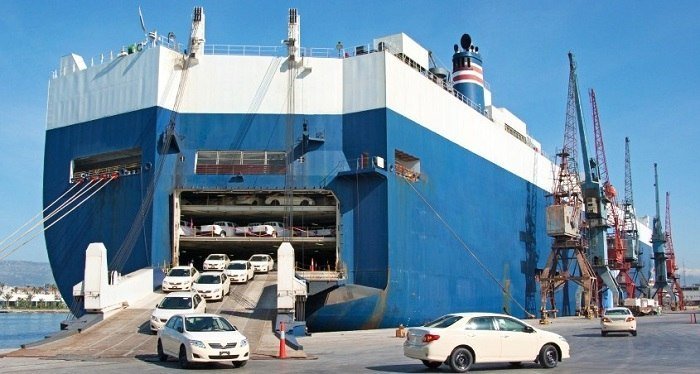 Safety Glass
All safety glass fitted onto your car must meet one of the recognised internationalstandards e.g. ECE, DOT, BS, JIS, etc. The safety glass must meet the followingrequirements: (i) Not less than 70% light transmittance for front windscreen and front sidewindow glasses. (ii) Not less than 25% light transmittance for rear windscreen and rear sidewindow glasses. (iii) The glass of the front windscreen fitted to a motor vehicle shall not bemade of a material or be of a design such as to prevent, obstruct orinterfere with transmission of signals between an in-vehicle (IU) unitinstalled in such vehicle and any ERP facility. Windscreens that containmetallic oxide coating or are designed with defroster are known to havecaused such interference.
Exhaust Emission Standards The National Environment Agency (NEA) requires all petrol-driven vehicles to beregistered in Singapore to comply with the exhaust emission standards as specified inthe European Union (EU) Directive 96/69/EEC i.e. Euro II standards. Evidence of yourcar's compliance with the exhaust emission standards will have to be submitted to theLTA. The following documents are accepted as evidence of compliance with the exhaustemission standards. i) A letter of certification from the vehicle manufacturer that the car complieswith the Euro II emission standards. ii) The EEC Certificate of Conformity issued by the vehicle manufacturer forthe car. iii) Get your car tested and certified by any of LTA/NEA recognised vehicletest laboratories (listed in Annex A). The laboratories are required to issuea certificate of compliance and test report in the format specified atAnnexes B and C. Alternatively, evidence of compliance with the exhaust emission standards will be waivedif it has been registered as a new car in a foreign country which adopts the same orhigher exhaust emission standards as Singapore (at the time of its registration as a newcar in Singapore).
Right-hand DriveOnly right-hand drive cars are allowed to be registered for use in Singapore.
Safety belts Your car must be fitted with approved front and rear safety belts. The safety belt and thesafety belt anchorage points must meet recognised international standards (e.g. ECEstandard, British standard) and labels must be mounted in the car.
Modifications to Car You are advised to consult the car manufacturer and seek approval from LTA beforecarrying out any modification to your car. Such modifications must be approved by thecar manufacturer. In addition, the modification work has to be carried out by either themanufacturer or an agent authorised by the manufacturer. The vehicle manufacturer orthe authorised agent must certify that the modification is done according to theprocedures and requirements set out by the manufacturer.
Asbestos-free Brake and Clutch The National Environment Agency (NEA) requires all newly registered vehicles to haveasbestos-free brake and clutch linings. The requirement is gazetted under the PoisonsAct by NEA.
CFC-free air-conditioners The National Environment Agency (NEA) requires the air-conditioners installed in allnewly-registered vehicles to use CFC-free refrigerant
Use of Hydrocarbon (HC) refrigerants in vehicle air-conditioning systems The Singapore Civil Defence Force (SCDF) would like to inform you that with effect from1 April 2012, the use of Hydrocarbon (HC) refrigerants in vehicle air-conditioning systemsshall be disallowed. For more details, you may wish to refer to SCDF's circular at http://www.scdf.gov.sg/content/scdf_internet/en/buildingprofessionals/publications_and_circulars.html
High Intensity Discharge (HID) HeadlampsWith effect from 1 January 2010, the LTA will require all newly registered vehicles fittedwith High Intensity Discharge (HID) headlamps to be equipped with an auto-levellingfeature.
Speedometer Your car must be able to permanently indicate/display vehicular speed in units ofkilometres per hour (kmh).
If you are able to comply with the above, please see additional steps below: Obtain the following from the agent or car manufacturer: (a) Document to prove that the car is new or has never been registered for use (e.g.manufacturer's invoice, V308 Registration Document issued by Dept. ofTransportation, London, etc.). For a used car, the vehicle registration documentissued by the foreign authority is required. The engine and chassis numbers,inclusive of the prefix and suffix, engraved on the car must also be identical tothose appearing on the vehicle registration documents. If the car has beenregistered as a new vehicle in a foreign country which adopts a higher or equivalentsafety and emission standard as Singapore; de-registered within fourteen days ofits registration in the foreign country for export to Singapore and arrived inSingapore within three months from its de-registration in a foreign country, theoriginal registration, de-registration and export documents from the foreign countrymust be submitted for verification. (b) Document to prove that the car complied with the exhaust emission standards asspecified in the previous section. (c) Technical specifications of the car issued by the manufacturer if it is a new make ormodel previously not imported into Singapore (e.g. technical catalogue, etc.)
For further steps, please see the source of this information at www.onemotoring.com