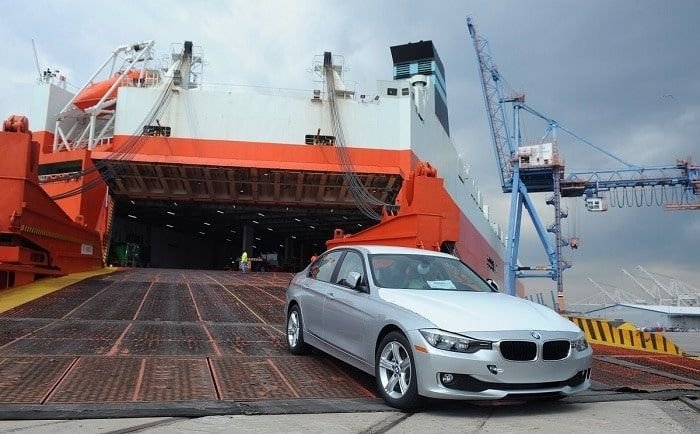 Shipping a Car to Kiribati
We offer an efficient and very competitive rates for car shipping to Kiribati. We can offer shipping of cars by:
20 FT or 40FT Containerised Car Shipping:
Cars are loaded and secured in the container to prevent any movement during transit. Containers are only to carry your car and are opened at destination.

Shipping Schedule to Kiribati
Vessel Name
Closing Date
Estimated Time of Arrival
Get in Touch, for an update
Why Simba Shipping
Just a few reasons to choose us, experience vehicle shipping at its best.
Amazing Prices
We offer the best shipping prices and further offer a price match service should you get a better rate.
Exceptional Service
We love our customers and pride ourselves on offering the best customer experience.
Shipping Knowledge
Our team possesses years of experience in the shipping world ensuring we offer the best solution for your shipments.
Technology Investment
We love technology and use it to give our customers the best shipping experience.
Ethical Business Practice
We take great pride in being an ethical business and ensuring our customers come first at all times
Shipping vehicles is our passion and we would love the opportunity to help you ship your car, SUV or 4 x 4 from Southampton to Tarawa, in Kiribati.
We offer a straight forward service, and we will make this as simple and stress free for you, our valued customer, as possible.
Vehicles to Tarawa, Kiribati,  from the UK are shipped in containers. We can offer a 20ft container for one car or a 40ft container for two cars as per the cargo quality guidelines.
We have regular shipments from Southampton, via Singapore,  and your container will take approximately 45 days to get to Kiribati.
If you would like a quote to ship your vehicle with us please drop us an email or give us a call to advise the make and model of your vehicle, and we can discuss your requirements before providing you with a quote.
Should you decide to book with us, our friendly customer service team will provide you with the latest information about your shipment every step of the way, and once the vessel has sailed we will also contact you on a weekly basis to advise the current ETA (estimated time of arrival)  of your shipment, saving you the hassle of having to do this yourself.
Shipping Price to Kiribati
Destination Country (Port)
RoRo Saloon
RoRo 4x4
20FT
40FT
Get in Touch, for an update

More Information
If you have any questions regarding this we invite you to contact us to discuss them.
Please be aware that it is the Shipper's responsibility to check for any rules and regulations prior to arranging shipment with us as we can't get involved with those and will not be held responsible for the same.
Information can be obtained from a clearing agent in Kiribati or the embassy in London who should be able to assist or re-direct you as appropriate.