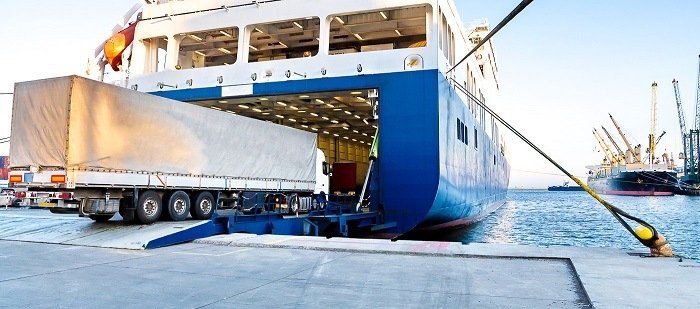 Shipping a Car to Barbados
We offer an efficient and very competitive rates for car shipping to Barbados. We can offer shipping of cars by:
RoRo – Roll on Roll Off Car Shipping:
Shipping specifically designed to carry cars under deck and are not exposed to any external. Cars are secured and lashed to prevent any movement during transit.

Shipping Schedule to Barbados
Vessel Name
Closing Date
Estimated Time of Arrival
Get in Touch, for an update
Why Simba Shipping
Just a few reasons to choose us, experience vehicle shipping at its best.
Amazing Prices
We offer the best shipping prices and further offer a price match service should you get a better rate.
Exceptional Service
We love our customers and pride ourselves on offering the best customer experience.
Shipping Knowledge
Our team possesses years of experience in the shipping world ensuring we offer the best solution for your shipments.
Technology Investment
We love technology and use it to give our customers the best shipping experience.
Ethical Business Practice
We take great pride in being an ethical business and ensuring our customers come first at all times
20 FT or 40FT Containerised Car Shipping:
Cars are loaded and secured in the container to prevent any movement during transit. Containers are only to carry your car and are opened at destination.
If you would like to ship your car, SUV or 4 x 4 from the UK to Barbados, we can offer a direct sailing from Portsmouth to Bridgetown for you.
This can either be containerised or roll on roll off (roro) depending on which you would prefer. For containerised shipments, customers may ship one vehicle in a 20ft container or two vehicles in a 40ft container.
Vehicles would be dropped off at a nominated loading yard where they would be professionally loaded and lashed into the appropriate container and then presented to the berth for shipment.
If you would rather ship your vehicles via the roro method which is usually slightly cheaper, then the vehicles would have to be dropped off in Portsmouth at the docks and they would be professionally driven onto the vessel and lashed to the deck to prevent movement during shipment.
Roro shipments are done under deck on specialized vessels so they do not get damaged by the sea water or weather conditions.
Barbados does not accept the import of cars that are over four years old; any import cars must have less than 50,000 kilometres/ 31,069 miles and have new tyres and battery.
Shipping Price to Barbados
Destination Country (Port)
RoRo Saloon
RoRo 4x4
20FT
40FT
Get in Touch, for an update

More Information
Simba Shipping would be more than happy to supply you with a quote to ship your vehicle to Bridgetown. Please get in touch with us and let us know the make and model of your car so we can send you a price and an up to date sailing schedule.
Our prices are including all UK charges including customs and handling, but not Marine Insurance or destination costs which we can't get involved with.
We also cannot advise on any import regulations or restrictions that may apply to your shipment, so please contact the relevant authorities to ensure your vehicles are compliant with any such restrictions prior to arranging shipment.